Empowering Others to Live Out Their Infinite Potential One Step At A Time
A.W.A.R.E. Multicomm, Inc is Allied Warriors Aiming for Revolutionary Evolution by reaching others through Multiple Streams of Communication to provide information, education, motivation and inspiration for Helping Others
Live Life to the Fullest.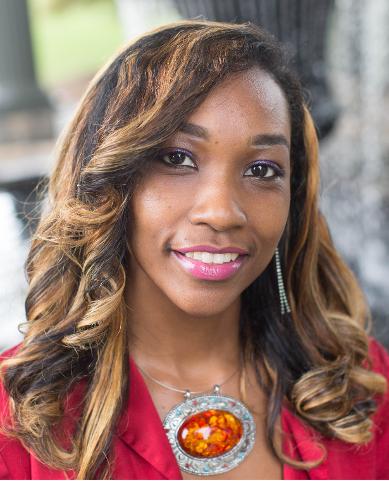 Sha'ria Thomas, MAC, LPC
Sha'ria Thomas is a free spirit who is willing to share all of her gifts and talents. Ultimately, she feels that her purpose in life is to help others live out their fullest potential. Sharia has been on the path of Self-Realization since she began practicing Yoga over 15 years ago.
Sha'ria has been employed and provided services in diverse settings from behavioral health hospitals, and residential treatment centers, fitness studios to marketing/sales and even self- published her own musical compilation due to her gift of singing and songwriting. She is a graduate of Capella University with a MS in Mental Health Counseling. She is a Licensed Professional Counselor for the state of Georgia. Also, she has obtained her counseling certification from the National Board for Certified Counselors (NCC) as well as a Specialty certification in Addiction as a Master Addiction Professional.
In addition to her counseling skill, Sha'ria has also facilitated services as a fitness trainer and helped women to meet their health, nutrition and fitness needs in conjunction with addressing their emotional concerns . Therefore, it was only natural for Sha'ria to gravitate to obtaining her certification in Nutrition and in Life Coaching through the American Union of NLP and Holistic Healing as a Energy Psychology Facilitator and Reiki Master. She is a Licensed Zumba Instructor, Yoga Instructor, Member of the National Exercise and Sports Trainers Association as well as being a Gold Ambassador for Get America Fit Foundation.
Sha'ria is prepared to help you heal from your mental, emotional and physical distress to lead a life of transformation.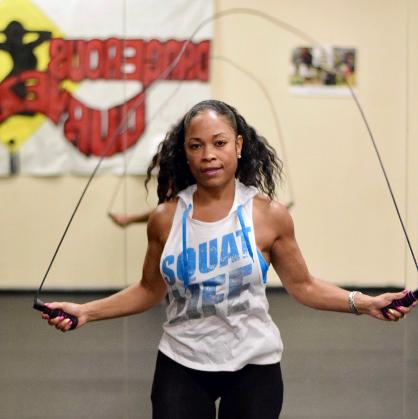 "I am your Certified Personal Trainer and Group Fitness Instructor that will transform your body if you follow my directive. I am also a Certified Sports Nutritionist, Proud owner of EnSues Smoothies, Certified Zumba, Kickboxing, Yoga, Step Aerobics just to name a few of the services and products I offer. I have been within the fitness industry for over 30 years and still actively teaching and training my clients. I provide group fitness and personal training services to the Greater Atlanta area and I am excited to provide products and services that can reach far and across the seas to many abroad. I am prepared to teach you and train you how to get your Body fit and live a healthier lifestyle . See you soon!"
Dwight Calhoun

Fitness Entertainer, Entrepreneur, Inventor
Better known as Mr. Cardiotone, Dwight Calhoun is the Creator of SFAI-Stem Fitness Academy International ©. His Purpose was to develop an incubator for our children to reach every BENCHMARK in the field of STEM, Leadership,Agronomics, Nutrition, Health and Wellness.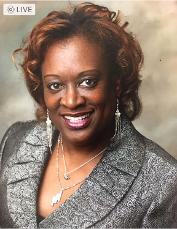 Mbonya Myers, EdS
Educator, Technology Student Association Advisor, Harvard University Fellow
CEO of Momma Engineers: TO INFINT-E AND BEYOND(MAKING STEM ACADEMICS AND CAREER FRUITFUL, FUN AND CONNECTED)
Mbonya Myers facilitates an Engineering Technology Educational Program to promote awareness by focusing on delivering a variety of skills, knowledge and concepts necessary to obtain and compete on the expanding opportunities and challenges of our future.
© Copyright A.W.A.R.E. Multicomm, Inc.